June 15, 2012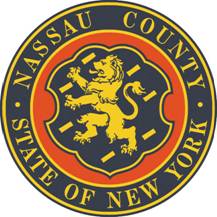 Legislator Howard Kopel Lauds Achievement of 93-year-old Law Student
Milton Kramer would be a lawyer today had his patriotic duty to serve his country during WWII not come between him and the profession he still longs for. On Monday, June 18th, at a special session at the Nassau County Legislative Chamber, in the presence of his wife, Rita, his children, grandchildren, extended family, friends, elected officials, and Assistant Dean Sara Rubin of New York University School of Law, Legislator Howard J. Kopel will acknowledge and honor Mr. Kramer's achievements and sacrifices for family and nation.
At age 93, long retired, though still called upon as a consultant in his field, Milton has made his name for his active role in local charities, religious affairs, and as a beloved fixture in the Lawrence community.
Legislator Kopel believes that in this time of year, between D Day and July 4, it is appropriate to acknowledge those who live in our communities, we see each day, for great acts of personal sacrifice, performed long ago, as well as those today.