June 25, 2013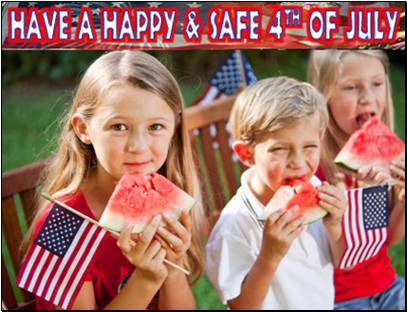 LEGISLATOR HOWARD J. KOPEL WISHES ALL
A HAPPY & SAFE INDEPENDENCE DAY
While we enjoy the July 4th holiday, I ask that everyone please be responsible. Whether it's going to the beach, using your pool, or just going out in general, please remember to put safety first. Follow all posted regulations and guidelines, and when in doubt, err on the side of caution.
Please remember that the use and possession of all consumer fireworks is illegal in New York State and can lead to a potentially serious injury or a trip to the emergency room.
As a legal and safe alternative, residents can enjoy professionally managed and choreographed fireworks displays at a number of locations throughout Nassau County during the Fourth of July weekend. Leave the fireworks displays to the professionals and have a safe and enjoyable holiday.