July 25, 2012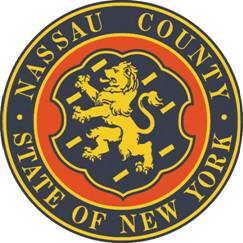 DEPARTMENT OF ASSESSMENT
PROPERTY TAX EXEMPTIONS OUTREACH WORKSHOPS
Sponsored by
NASSAU COUNTY EXECUTIVE EDWARD MANGANO
If you live in and are the owner of a home, condominium or cooperative apartment, you may qualify for hundreds of dollars in property tax savings each year!
Equipped with specially configured computers linked to the County's database, Department of Assessment staff will process property tax exemption applications (Veterans, Senior Citizen, Cold War Veterans, Volunteer Firefighters and Ambulance Workers, Limited Income Disability, and Home Improvement) on-site. In addition, Nassau County also offers two types of School Tax Relief (STAR) property tax exemptions: Basic STAR (for residents who own and live in their own home, condominium or cooperative apartment with an annual household income of $500,000 or less) and Enhanced STAR (for senior citizens aged 65 years or older with annual incomes of $79,050 or less).
For further information regarding Basic and Enhanced STAR or any other property tax exemption program, homeowners are invited to contact the Department of Assessment Exemptions Division at (516) 571-1500.
Wednesday, July 25 from 1 - 3 p.m. at the Island Park Public Library located at 176 Long Beach Road
Friday, August 10 from 1 - 3 p.m. at the Long Beach Public Library located at 111 West Park Avenue
Thursday, August 16 from 1 - 3 p.m. at the Great Neck House located at 14 Arrandale Avenue
Friday, August 17 from 1 - 3 p.m. at the Bellmore Memorial Library located at 2288 Bedford Avenue
Tuesday, August 21 from 1 - 3 p.m. at the Hewlett-Woodmere Public Library located at 1125 Broadway
Wednesday, August 22 from 1 - 3 p.m. at the Oceanside Public Library located at 30 Davison Avenue
Wednesday, August 29 from 1 - 3 p.m. at the Levittown Public Library located at 1 Bluegrass Lane
Tuesday, September 4 from 1 - 3 p.m. at the N Bellmore Public Library located at 1551 Newbridge Road
Wednesday, September 5 from 1 - 3 p.m. at the Shelter Rock Public Library located at 165 Searingtown Rd
Thursday, September 6 from 1 - 3 p.m. at the Wantagh Public Library located at 3285 Park Avenue
Friday, September 7 from 1 - 3 p.m. at the Merrick Public Library located at 2279 Merrick Avenue
Wednesday, September 12 from 1 - 3 p.m. at the Manhasset Public Library located at 30 Onderdonk Avenue
Thursday, September 13 from 1 - 3 p.m. at the Farmingdale Public Library located at 116 Merrits Road
Thursday, September 20 from 1 - 3 p.m. at the Glen Cove Public Library located at 4 Glen Cove Avenue
Friday, September 21 from 1 - 3 p.m. at the Hicksville Public Library located at 169 Jerusalem Avenue
Tuesday, September 25 from 1 - 3 p.m. at the Mineola Memorial Library located at 195 Marcellus Road
Thursday, September 27 from 1 - 3 p.m. at the N Merrick Public Library located at 1691 Meadowbrook Road
Tuesday, October 2 from 1 - 3 p.m. at the Plainview-Old Bethpage Library located at 999 Old Country Road
Wednesday, October 3 from 1 - 3 p.m. at the Hillside Public Library located at 155 Lakeville Road
Thursday, October 4 from 1 - 3 p.m. at the Port Washington Public Library located at One Liberty Drive
Friday, October 5 from 1 - 3 p.m. at the Wantagh Public Library located at 3285 Park Avenue
Tuesday, October 9 from 1 - 3 p.m. at the Syosset Public Library located at 225 South Oyster Bay Road
Wednesday, October 10 from 1 - 3 p.m. at the Roslyn Public Library located at 2 Paper Mill Road
Thursday, October 11 from 1 - 3 p.m. at the East Meadow Public Library located at 1886 Front Street
Tuesday, October 16 from 1 - 3 p.m. at Clinton G. Martin Park located at Marcus Avenue & New Hyde Park Rd
Wednesday, October 17 from 1 - 3 p.m. at the Oceanside Public Library located at 30 Davison Avenue
Thursday, October 18 from 1 - 3 p.m. at the Elmont Public Library located at 700 Hempstead Turnpike
Tuesday, October 23 from 1 - 3 p.m. at the Plainview-Old Bethpage Library located at 999 Old Country Road
Wednesday, October 24 from 1 - 3 p.m. at the Oyster Bay Life Enrichment Center located at 45 E Main Street
Tuesday, October 30 from 1 - 3 p.m. at the Island Park Public Library located at 176 Long Beach Road
Thursday, November 1 from 1 - 3 p.m. at the Plainedge Public Library located at 1060 Hicksville Road
Friday, November 2 from 1 - 3 p.m. at the Bethpage Public Library located at 47 Powell Avenue
Please visit the Department of Assessment website – www.mynassauproperty.com for scheduling updates