August 1, 2011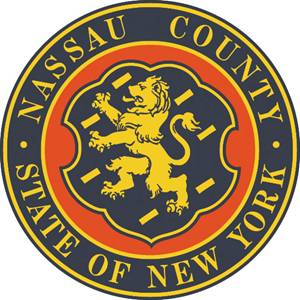 KOPEL ANNOUNCES WORK TIMELINE FOR
BRANCH BOULEVARD SIDEWALK REPAIR PROJECT
Legislator vows to improve sidewalks for safety; project unnecessarily delayed for years
Nassau County Legislator Howard J. Kopel announced that the Branch Boulevard Sidewalk Repair project is to enter its next phase of construction, finally bringing the long-delayed Capital Improvement Project to fruition. Work will commence on the project beginning Monday, August 1.
"Today is a great day for our community. Finally we begin the long-delayed Branch Boulevard Sidewalk Improvement project construction phase," said Legislator Kopel.
Branch Boulevard is a highly trafficked street spanning from Cedarhurst into North Woodmere. For many years, dangerous sidewalks that are largely unusable due to their deterioration presented a hazard to pedestrians, forcing many to walk in the street against vehicular traffic.
The Branch Boulevard Sidewalk Repair Project was somehow lost in the shuffle by the previous administration. There were no Department of Public Works records regarding it when Commissioner Shila Shah-Gavnoudias was appointed by County Executive Ed Mangano.
"Though the project was talked about for years, I'm happy that I was able to secure the funds which will make such a drastic capital improvement for the working families, children, and seniors who live in the community," Kopel said.
Legislator Howard J. Kopel has been working hard since before being elected to office in realizing this project. Since 2009, Legislator Kopel has been a forceful advocate to finally repair the broken and dilapidated sidewalks that cause so many to walk in the highly trafficked street, many pushing strollers, often at their own risk.
Kopel and Town of Hempstead Councilman James Darcy, who also represents the area, have spoken to countless residents of the problems stemming from faulty sidewalks. The Branch Boulevard sidewalks have also been well-documented in the local Five Towns media. The Nassau Herald shone light on this topic two years ago with their story "A safety risk?" detailing how Orthodox residents walk and push strollers in the street due to the dreadful conditions of the County sidewalks in this area. Other local media outlets have also covered this very issue.
Town of Hempstead records indicate that Councilman James Darcy alerted both former County Legislator Jeff Toback and former DPW Commissioner Peter Gerbasi several years ago to this issue. Councilman Darcy referred to the sidewalk conditions as being in a "state of disrepair." Additionally, Darcy gave Nassau County "formal written notice…of the deplorable and highly dangerous conditions which exist at this location [at Branch Boulevard]!" (emphasis not added) Yet more than four years of shameful inaction continued.
Legislator Kopel won passage of these needed funds when he successfully had the Capital Improvement Plan approved by the Nassau County Legislature on July 11, 2011. This is the very same measure that his predecessor voted against at his last meeting as a legislator, leaving many in the community without resolution on this issue.