November 2, 2011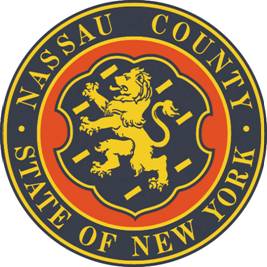 Nassau Legislature Passes Second Consecutive No-Tax-Increase Budget
Legislator Howard Kopel and the Republican Majority on the Nassau County Legislature approved the 2012 Budget which is the second consecutive budget that does not impose a property tax increase on Nassau residents. In addition to holding the line on taxes, this is the first-ever Nassau budget that contains a spending decrease.
Nassau faced a $310 million deficit for 2012 due to a $115 million increase in pension and healthcare costs, unfunded state mandates, reduced sales tax revenue and a backlog of tax certiorari refunds.
Legislator Kopel stated, "This budget contains the steps necessary to ensure fiscal solvency for the county. This is not a feel-good budget, but it is a budget that is real, one that deals with the problems of the county and will begin to move the county in a direction that will ultimately ensure long-term fiscal solvency without any additional tax burden on our residents."
The 2012 budget includes a restructuring of Nassau's police precincts, assuming a reduction from 8 precincts to 6. "Technological advancements have transformed police cruisers into mobile precincts," said Kopel. "The only impact this restructuring will have on the public is a savings of $15 million."
The 2012 budget also assumes $150 million in labor savings. The county's labor unions are being urged to offer concessions to offset the staggering healthcare and pension costs for current and retired employees.
Kopel also noted that while the 11 Republicans voted for the budget, the 8 Democrat members of the minority voted against the no tax increase budget, without offering an economically viable alternative.