November 12, 2012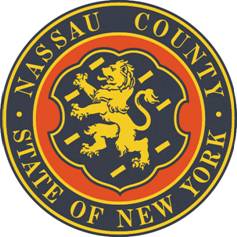 Legislator Kopel: Nassau's Pet Shelter Is Open
People should not remain in their homes if they are still without power, or if the home is flooded. They need to get to safety and protect themselves. The pet shelter can house more than 300 animals and the trained staff is compassionate and loving. The pets will be well cared for and they can be picked up by their owners when they return home.
The Pet Shelter, which is located at 241 Miller Avenue in Garden City, is currently caring for reptiles, birds, ferrets, guinea pigs in addition to cats and dogs. The hours for the public to drop off and pick up their pets are from 9:30 am to 7:30 pm.
Unfortunately, people cannot bring their pets to the Red Cross shelters with them, but people need to assess whether they would be better off at a home that is flooded and has no heat or in a shelter. The weather has gotten colder. "I am urging residents to take advantage of the assistance that is being offered." Said Legislator Kopel.
Purina and the ASPCA have pledged donations and there have been in-kind donations from the general public. For information about the pet shelter, please call 516-272-0017.