11/26/12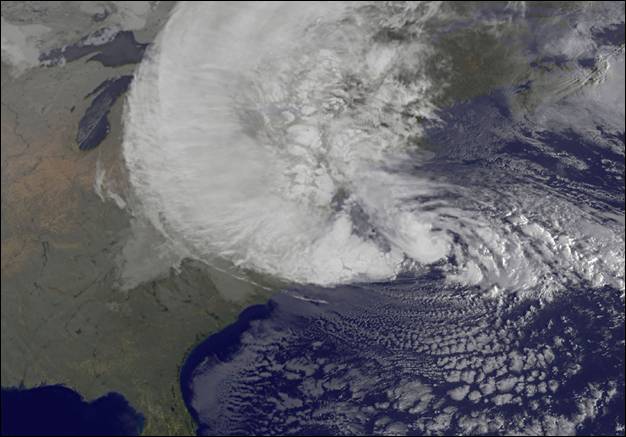 Recovery Resources for Hurricane Sandy Victims
LOCATIONS ARE SUBJECT TO CHANGE DAILY
FEMA's Disaster Recovery Centers
FEMA Disaster Recovery Centers are a readily accessible mobile office where applicants may go to receive guidance regarding disaster recovery, clarification of any written correspondence received, Housing Assistance and Rental Resource information, resolutions to problems and referrals to agencies that may provide further assistance, status of applications being processed by FEMA, as well as U.S. Small Business Administration (SBA) program information.
Nassau Community College
1 Education Drive
Garden City, New York

Recreation Center and Ice Arena
700 Magnolia Blvd
Long Beach, New York

Island Park Village Hall
127 Long Beach Road
Island Park, New York


New Cassel Community Center
141 Garden Street
Westbury, New York


Cedar Creek
Merrick Road, East of Wantagh Avenue
Seaford, New York
A Registration Center is also opened at Cedar Creek Park for residents simply seeking to register for disaster assistance.
INSURANCE RESOURCE CENTER
The New York State Department of Financial Services is available at Cedar Creek Park daily from 8:00 a.m to 8:00 p.m. to offer residents advice on how to file an insurance claim for property damage from Hurricane Sandy. Representatives will also be present from several of the nation's largest insurance companies, including: Allstate, Metlife, New York Life, Travelers, USAA and more.
SHELTER LOCATION
Nassau Community College, Building P, is open for residents seeking shelter. This facility was opened by County Executive Mangano in partnership with the Red Cross.
RED CROSS FOOD DISTRIBUTION
The Red Cross has opened a number of meal distribution centers Nassau County. Locations are open from 11:00 a.m. to 1:00 p.m. and 4:00 p.m. to 6:00 p.m. Meals, water, and comfort kits will be distributed at the following locations.
Cedar Creek
Merrick Road, East of Wantagh Avenue
Seaford, New York

Grant Park
Broadway & Sheridan Avenue
Hewlett, New York

Nickerson Beach Park
880 Lido Blvd
Lido Beach, New York
FEMA POD LOCATIONS
FEMA's Points of Distribution (PODs) are located throughout the north and south shores of Nassau County. Locations include:
South Shore:
East Rockaway: Fire Department, 5 Main St (10am-4pm)
Freeport: Recreation Center, located at the intersection of Main & Mill
Island Park: Heggerty School, 100 Radcliffe Road. (9am – 4pm)
Lawrence: Five Towns Community Center, 270 Lawrence Ave
Long Beach: 85 E. Park Ave. (9am-3pm)
Massapequa: Marjorie R. Post Community Park, 451 Unqua Rd. (10am-2pm)
Oceanside: Barry and Florence Friedberg Jewish Community Center, 15 Neil Ct.
SHOWER FACILITIES
Nassau County Executive Edward P. Mangano has opened the following locations for residents to take a free shower:
Aquatic Center
Eisenhower Park
East Meadow, New York

Cantiague Park
West John Street
Hicksville, New York

Cedar Creek
Merrick Road, East of Wantagh Avenue
Seaford, New York
(Laundry facilities also available at this site from 9am-6pm)

Mitchel Athletic Complex
Charles Lindbergh Blvd
Uniondale, New York
WARMING CENTERS
Nassau County Warming Centers include:
Bellmore: Library, 2288 Bedford Ave (Mon. – Thurs. 9am-9pm, Fri. 9am-5:30pm, Sat. 9am-5pm, Sun. 1pm-5pm)
East Meadow: American Legion Hall, 294 Bellmore Rd (3pm-8pm)
Franklin Square: Senior Center, 1182 Martha Place (Wednesdays, 8am-4pm)
Freeport: Salvation Army Center, 66 Church Street (8am-4pm)
Freeport: Memorial Library, 144 West Merrick Road (9am-9pm)
Great Neck: Senior Center, 80 Grace Avenue (9am-5pm)
Hempstead: Senior Center, United Methodist Church, 40 Washington St (10am-2pm)
Herricks: Senior Center 999 Herricks Rd, New Hyde Park (9am-8pm)
Inwood: Senior Center – open 24 hours as an emergency shelter
Massapequa Park: Our Lady of Loudes School, 379 Linden St. (Seniors Only, 8:30am-3:30pm, hot meals served at noon)
Massapequa Park: Senior Center, 1000 Lakeshore Drive (9am-4pm)
Merrick: Library, 2279 Merrick Ave, (9am-9pm)
Merrick: Golf Course Clubhouse, 2550 Clubhouse Rd (9am-6pm)
North Merrick: Senior Center, Brookside School, 1260 Meadowbrook Rd, (9am-4:45pm)
Oceanside: Senior Center, St. Anthony's Catholic School, 80 Anchor Ave. (8:30am-4pm)
Oyster Bay: Senior Center, 45 E Main St (M, T, W 9am-8pm: T & F 8:30am-4:30pm)
Port Washington: Senior Center, St Stephens Church, 9 Carlton Ave (9am-4pm)
Rockville Centre: American Legion, 197 Maple Ave. (noon-9pm)
Rockville Centre: Hispanic Brotherhood Senior Program, 59 Clinton Ave (9am-5pm)
Syosset: North Shore Synagogue, 83 Muttontown Eastwoods Rd., (9am-10pm)
Wantagh: Temple Bnei Torah, 2900 Jerusalem Ave. (Mon – Thurs. 9am-5pm, Fri. 9am-3pm)
West Hempstead: Echo Park Pool, 399 Nassau Blvd (9am-6pm)
Westbury: Senior Center, 360 Post Ave, (8:30 pm-3:30pm)
CONTACT NUMBERS:
LIPA: 1-800-490-0075/631-755-6900
National Grid: 1-800-490-0045 (Gas Leaks)/1-800-930-5003 (Service)
Nassau County Non-Emergency Hotline: 1-888-684-4274
Consumer Affairs Price Gouging Hotline: 516-571-2449
FEMA Disaster Assistance Hotline: 1-800-621-3362
NYS Hotline for Insurance Issues: 1-800-339-1759
Nassau Chapter of American Red Cross: 516-747-3500