December 1, 2011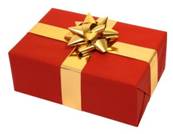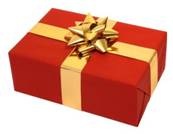 Legislator Kopel Invites County Residents to Shop Locally this Holiday Season
"Local businesses are a vital part of Nassau County's economy," says Nassau County Legislator Howard Kopel, explaining why he enthusiastically invites all Nassau County residents to shop locally this holiday season.
"Small Business Saturday on November 26th was a huge success," said Legislator Kopel, reminding residents to continue shopping locally. "This is the time to support our local merchants and franchisees," said Legislator Kopel. "Spending money at local establishments injects revenue into our local economy, and helps your neighbors by creating and keeping jobs in our community."
Legislator Kopel lists the many personal benefits customers gain by patronizing local merchants. "It's nearly impossible to find the quality of personal service and customer relationships local business owners provide. Big box stores can't even begin to replicate that," said Legislator Kopel.
"The only way you can have the confidence that you're getting the best price and personal service is from a local business owner." Plus, he added, "a strong local shopping district increases the value and prestige of our community; that's a benefit for you and me. Everybody wins."