December 4, 2012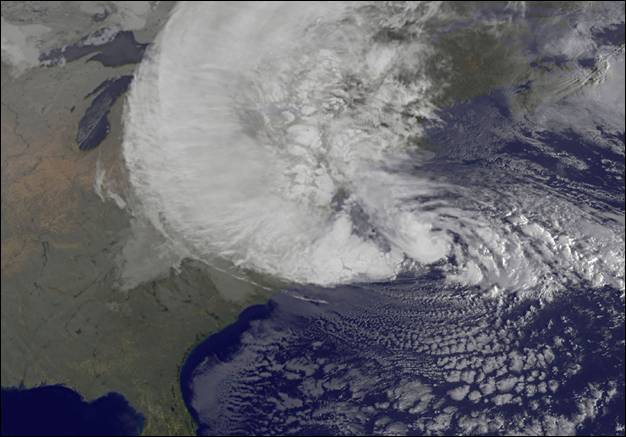 Recovery Resources for Hurricane Sandy Victims
Updated 12/4/12
Island Harvest Cedar Creek Feeding Site
Meals, water, and comfort kits are distributed daily at Cedar Creek Park on Merrick Road, East of Wantagh Avenue in Seaford. Lunch is served from 11:00 am to 1:00 pm and Dinner is served from 4:00 pm to 6:00 pm.
FEMA's Disaster Recovery Centers:
FEMA urges everyone in Nassau County who has suffered losses from Hurricane Sandy, regardless of the extent, to register for assistance. There are currently seven Disaster Recovery Centers open in the county. DRCs are locations where disaster survivors can go for information about FEMA or other disaster assistance programs, or for questions related to your case.
Services offered by DRCs can include:
Guidance regarding disaster recovery
Clarification of any written correspondence received
Housing Assistance and Rental Resource information
Answers to questions, resolution to problems and referrals to agencies that may provide further assistance
Status of applications being processed by FEMA
SBA program information if there is a SBA Representative at the Disaster Recovery Center site
Register by calling 800-621-3362 or TTY 800-462-7585. If you use 711 or Video Relay Service (VRS), call 800-621-3362.
Operators are multilingual and calls are answered seven days a week from 7 a.m. to 10 p.m. CDT.
You also can register online at www.DisasterAssistance.gov or by smart phone or tablet at m.fema.gov.

Island Park
(DRC 15) Monday – Sunday 9:00 a.m. – 7:00 p.m.
127 Long Beach Rd.
sland Park, NY 11558


Long Beach (DRC 14) Monday – Sunday 9:00 a.m. – 6:00 p.m.
Recreation Center and Ice Arena
700 Magnolia Blvd.
Long Beach, NY 11561


Uniondale
(DRC 43) Monday – Sunday 9:00 a.m. – 7:00 p.m.
Mitchell Field Athletic Center
1 Charles Lindbergh Blvd.
Uniondale, NY 11553

Seaford (DRC 44)
Monday – Sunday 9:00 a.m. – 7:00 p.m.
Cedar Creek Park
Merrick Rd. East
Seaford, NY 11783


Massapequa (DRC 46)
Monday – Sunday 9:00 a.m. – 7:00 p.m.
Marjorie Post Community Center
477 Unqua Rd.
Massapequa, NY 11758
INSURANCE RESOURCE CENTER:
The New York State Department of Financial Services is available at Cedar Creek Park daily from 8:00 a.m to 8:00 p.m. to offer residents advice on how to file an insurance claim for property damage from Hurricane Sandy. Representatives will also be present from several of the nation's largest insurance companies, including: Allstate, Metlife, New York Life, Travelers, USAA and more.
SHELTER LOCATION
Nassau Community College, Building P, is open for residents seeking shelter. This facility was opened by County Executive Mangano in partnership with the Red Cross.
FEMA POD LOCATIONS
FEMA's Points of Distribution (PODs) are located throughout the north and south shores of Nassau County. Locations include:
South Shore:
East Rockaway: Fire Department, 5 Main St (10am-4pm)
Freeport: Recreation Center, located at the intersection of Main & Mill
Island Park: Heggerty School, 100 Radcliffe Road. (9am – 4pm)
Lawrence: Five Towns Community Center, 270 Lawrence Ave
Long Beach: 85 E. Park Ave. (9am-3pm)
Massapequa: Marjorie R. Post Community Park, 451 Unqua Rd. (10am-2pm)
Oceanside: Barry and Florence Friedberg Jewish Community Center, 15 Neil Ct.
SHOWER FACILITIES
Nassau County Executive Edward P. Mangano has opened the following locations for residents to take a free shower:
Aquatic Center
Eisenhower Park
East Meadow, New York

Cantiague Park
West John Street
Hicksville, New York

Cedar Creek
Merrick Road, East of Wantagh Avenue
Seaford, New York
(Laundry facilities also available at this site from 9am-6pm)

Mitchel Athletic Complex
Charles Lindbergh Blvd
Uniondale, New York
WARMING CENTERS
Nassau County Warming Centers include:
Franklin Square
Franklin Square SCSC
Wesley United Methodist Church
619 Fenworth Boulevard
Franklin Square, NY 11010
516-481-3322/33
Monday- Friday
8:30 - 4:00

Freeport
Bethwl AME Church Roosevelt
Senior Lunch Program
420 N Main Street
Freeport, NY 11520
516-377-4469
Tuesday-Thursday
10:00 - 2:00

Freeport
Freeport SCSC
66 Church Street
Freeport, NY 11520
516-759-9610
Monday-Friday
8:00 - 4:00


Glen Cove
Glen Cove SCSC
130 Glen Street
Glen Cove, NY 11542
516-759-9610
Monday-Friday
9:00 - 5:00


Great Neck
Great Neck Housing Senior Lunch Program
700 Middle Neck Road
Great Neck, NY 11023
516-482-2727
Wednesday, Friday
Lunch


Great Neck
Great Neck SCSC
80 Grace Avenue
Great Neck, NY 11021
516-487-0025
Monday-Friday
9:00 - 5:00


Hempstead
Hempstead SCSC
United Methodist Church
40 Washington Avenue
Hempstead, NY 11550
516-565-1568
Monday-Friday
9:00 - 3:30


Inwood
Mary's Manor Housing
60 Doughty Blvd
Inwood, NY 11096
516-764-9792
Monday, Wednesday
Lunch


Lawrence
Inwood SCSC
270 Lawrence Avenue
Lawrence, NY 11559
516-239-6244
Monday-Thursday
8:30 - 4:30


Long Beach
Long Beach SCSC
Temple Beth-El
570 West Walnut Street
Long beach, NY 11561
516-432-5555
Monday-Friday
8:30 - 4:40


Lynbrook
Visually Impaired Persons (VIP)
St. James United Methodist Church
Wesley Hall
St. James Place
Lynbrook, NY 11563
516-887-0768
Thursday
Lunch


Massapequa Park
Massapequa Park SCSC
Our Lady of Lourdes School
379 Linden Street
Massapequa Park, NY 11762
516-797-5357
Monday-Friday
8:30 - 4:00


New Hyde Park
Herricks SCSC
Herricks Community Center
Herricks Road
New Hyde Park, NY 11040
516-428-3135
Monday, Tuesday, Friday
9:00 - 3:00


North Merrick
North Merrick SCSC
Brookside School
1260 Meadowbrrok Rd
North Merrick, NY 11566
516-571-8675
Monday - Friday
9:00 - 4:45


Oceanside
Oceanside SCSC
St. Anthony's Catholic School
80 Anchor Avenue
Oceanside, NY 11572
516-764-9792/9815
Monday - Friday
8:30 - 4:00


Oyster Bay
Life Enrichment Center
Oyster Bay SCSC
45 East Main Street
Oyster Bay, NY 11771
516-922-1770
Monday-Friday
9:30 - 4:30


Port Washington
Port Washington SCSC
St. Stephen's Church
9 Carlton Avenue
Port Washington, NY 11050
516-944-9654/55
Monday-Friday
9:00 - 4:00


Rocksville Centre
Hispanic Brotherhood Senior Program
59 Clinton Avenue
Rockville Centre, NY 11570
516-766-6610
Tuesday-Thursday
11:00 - 2:30


Wantagh
Wantagh Senior Deaf Club
St. Francis de Chantal Church
1309 Wantagh Avenue
Wantagh, NY 11793
516-733-7009
Thursday
Lunch


Westbury
Magnolia Gardens Senior Housing
899 Broadway
Westbury, NY 11590
516-334-6557
Monday-Thursday
Lunch


Westbury
Westbury Senior Center
360 Post Avenue
Westbury, NY 11590
516-334-5886
Monday-Friday
9:00 - 4:00
CONTACT NUMBERS:
LIPA: 1-800-490-0075/631-755-6900
National Grid: 1-800-490-0045 (Gas Leaks)/1-800-930-5003 (Service)
Nassau County Non-Emergency Hotline: 1-888-684-4274
Consumer Affairs Price Gouging Hotline: 516-571-2449
FEMA Disaster Assistance Hotline: 1-800-621-3362
NYS Hotline for Insurance Issues: 1-800-339-1759
Nassau Chapter of American Red Cross: 516-747-3500