January 25, 2012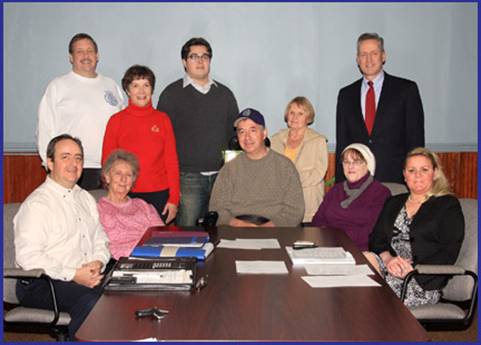 LEGISLATOR NICOLELLO OBTAINS COUNTY GRANT FOR NEW HYDE PARK MUSEUM
Working with New Hyde Park Village Historian Carol Nowakowski, Museum Project Committee member Mildred Tassone, Village Trustee Don Barbieri and, Legislator Rich Nicolello has secured a $17,000 in Nassau County grant for the creation of the New Hyde Park Village Museum. This museum, which will be located in the basement of the Village Hall will contain a collection of historical photos and other items which will help tell the history of the Village.
In addition, the New Hyde Park Museum will contain audio recordings which will provide an oral history of the Village. Among the interviews are a series of recordings taken from the New Hyde Park Memorial High School's Class of 1961 reunion. In an effort to obtain other recordings and Village memorabilia, the Museum has created a Facebook page. All future updates and information concerning the Museum will be provided thru http://www.facebook.com/newhydeparkmuseum . The Village hopes to eventually create a website which will expand the project and allow non-residents access to this information.
Shown in photo from left to right:
Seated: New Hyde Park Museum Treasurer Neil Brogan, New Hyde Park Museum President Carol Nowakowski, New Hyde Park Village Trustee Don Barbieri, New Hyde Park Museum Vice President Mildred Tassone, New Hyde Park Museum Communication Officer Lisa Sirianni.
Standing: New Hyde Park Fire Commissioner Richard Stein, New Hyde Park Museum Member Virgina Manganaro, New Hyde Park Museum Member Justin Costantino, New Hyde Park Collection & Procurement Officer Rosemarie Hudson, and Nassau County Legislator Rich Nicolello.