August 7, 2009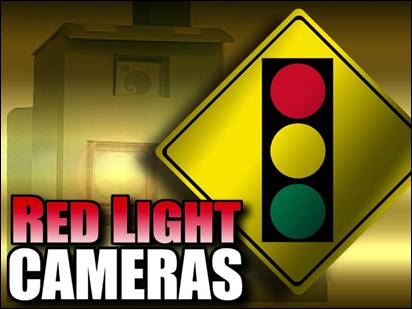 Nassau County Legislator Rich Nicolello:
"Caution, You are About to Enter a Red Light Camera Zone"
Nassau County is currently installing "red light cameras" at approximately 50 intersections throughout Nassau. The cameras will take photographs of vehicles that enter the intersections as the lights change to red. The county will then issue a $50 ticket to the owner of the vehicle via mail.
As of August 4, 2009, the first of 4 cameras became operative. The first phase of the program will include 20 active red light cameras at the locations set forth on the list below. As all camera locations become finalized, I will be posting them on my website at http://www.nassaucountyny.gov/agencies/legis/LD/09.
"In an effort to keep the red light camera program focused on driver safety rather than revenue generation, we want you to know exactly where the county is placing the cameras in your neighborhood," said Legislator Nicolello. "Please be sure to obey all traffic regulations and stop carefully for all red lights at all times to ensure your safety and the safety of others."
Nassau County Red Light Camera Intersection List – Phase 1
1- Baldwin – Grand Ave & Merrick Rd. (Eastbound & Westbound)
2- Baldwin – Merrick Rd. & Milburn Ave. (Northbound & Southbound)
3- Bellmore – Bellmore Ave. & Merrick Rd. (Eastbound & Westbound)
4- Bellmore – Bellmore Ave. & Newbridge Rd. (Northbound & Southbound)
5- Bethpage – Stewart Ave. & Central Ave. (Eastbound & Westbound)
6- East Meadow – Merrick Ave. & Glenn Curtiss Blvd. (Northbound & Southbound)
7- East Rockaway – Atlantic Ave. & Ocean Ave. (Eastbound & Westbound)
8- Hicksville – Old Country Rd. & Hicksville Rd. (Northbound & Southbound)
9- Hicksville – Old Country Rd. & Jerusalem Ave. (Northbound & Westbound)
10- Hicksville/Plainview – Old Country Rd. & S. Oyster Bay Rd. (Eastbound & Southbound)
11- Inwood/Lawrence – Austin Blvd. & Empire Blvd./Long Beach Rd. (NEbound & SWbound)
12- Inwood Lawrence – Nassau Expwy. & Rockaway Tpke. (Northbound & NEbound)
13- Levittown – Wantagh Ave. & Old Jerusalem Ave. (Northbound & Southbound)
14- Massapequa – Merrick Rd. & Park Blvd. (Eastbound & Westbound)
15- Merrick –Merrick Rd. & Merrick Ave. (Eastbound & Westbound)
16- Oceanside – Atlantic Ave. & Lawson Ave. (Northbound & Southbound)
17- Oceanside – Long Beach Rd. & Daly Blvd. (Northbound & Southbound)
18- Oceanside – Long Beach Rd. & Mott St. (Northbound & Southbound)
19- Uniondale – Earle Ovington Blvd. & Charles Lindbergh Blvd. (Northbound & Southbound)
20- Woodmere – Woodmere Blvd. & Peninsula Blvd. (NEbound & SWbound)