August 26, 2013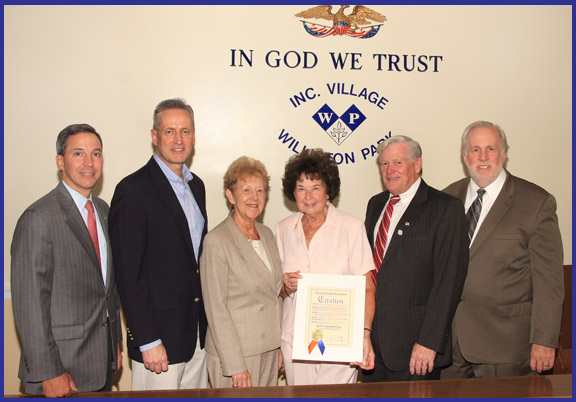 Deputy Presiding Officer Rich Nicolello and Senator Jack Martins
Honor Senior Citizen of the Year Betty Ann Pristupa
Nassau County Legislator Richard Nicolello and New York State Senator Jack Martins recently honored Williston Park resident Betty Ann Pristupa as Nassau County's 2013 Senior Citizen of the Year.
For the past 31 years, Ms. Pristupa has volunteered her time and efforts to helping others at Winthrop University Hospital. She is also an active member of the Williston Park Auxiliary Police, various senior citizen clubs, and St. Aidan's Church.
Shown in the attached photograph from left to right are: Senator Martins, Legislator Nicolello, Regional Director of Senior Services Carol O'Neil, 2013 Nassau County Senior Citizen of the Year Betty Ann Pristupa, Village of Williston Park Mayor Paul Ehrbar, and the President & CEO, Education & Assistance Corp. Lance Elder.