October 26, 2011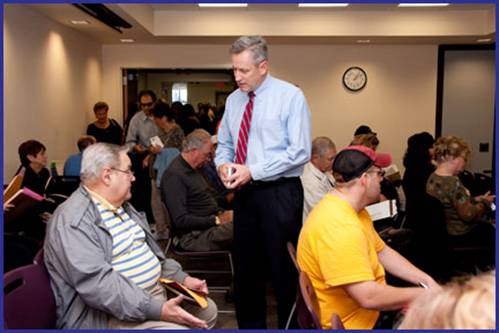 Legislator Nicolello Hosts Property Tax Exemption Forums
Legislator Rich Nicolello recently hosted forums in which officials of the Department of Assessment were brought into the community to directly answer the residents' questions and identify possible real property tax exemptions for homeowners. More than 250 people attended the forums. Legislator Nicolello stated: "Nassau residents pay the highest real property taxes in the nation. It is important for homeowners to secure any tax exemptions to which they may be eligible. The forums provided a successful model of making government more accessible to the people."
The time to apply for the various exemptions offered by Nassau County ends on January 2, 2012. For more information and to receive exemption applications and instructions, please call the Department of Assessment at 516-571-1500. Residents can also obtain the forms by visiting the Department's offices located at 240 Old Country Road in Mineola or by browsing their website at http://www.nassaucountyny.gov/agencies/Assessor/.
As always, residents needing further assistance may call Legislator Nicolello's office at 516-571-6209.
Shown in the photograph above, Legislator Nicolello speaks with a few of the many residents that attended the tax exemption forums.