October 27, 2009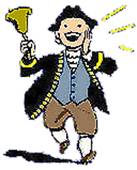 Floral Park Centre Community Forum
Dear Floral Park Centre Resident,
I am proud to represent Floral Park Centre in the County Legislature. As your County Legislator, I have been made aware of a number of community issues that have not been addressed. These include community concerns such as traffic, road, parking, residential upkeep, vegetation and others. While most of these issues are under the control of the Town of North Hempstead, I believe that as your County Legislator, I can help make sure the community's voice is heard.
I would like to invite you to attend a meeting with me to discuss these community issues.
Tuesday, November 17th at 7:00 pm
Floral Park Centre Fire Department, 94 McKee Street
I'd like to work with you to resolve these issues regarding your community. Please join me on November 17th. If you cannot attend the meeting, or if you have any questions or comments prior to the meeting, please feel free to contact my office at 516-571-6209.
I look forward to meeting with you.
Legislator Richard J. Nicolello
9th Legislative District