November 19, 2010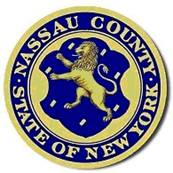 Legislator Nicolello invites you to attend a
PUBLIC SAFETY FORUM
Let your voice be heard. Get the information you need.
Tuesday, November 30th • 7:30 pm
Carle Place High School Auditorium
168 Cherry Lane, Carle Place
In response to recent notifications that registered sex offenders are residing in area hotels, Legislator Rich Nicolello has scheduled a community forum to address concerns for the safety of our residents. Legislator Nicolello has arranged for representatives from the Nassau County Police Department, the Department of Social Services, the Department of Probation, as well as other speakers to be on hand to provide information and answer your questions.
For additional information about the community forum, please call my office:
516-571-6209 or email me at rnicolello@nassaucountyny.gov