January 3, 2011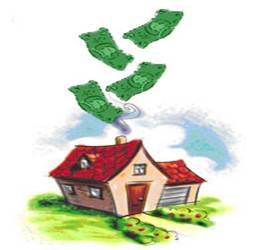 PROPERTY ASSESSMENT GRIEVANCE FORUMS
Wednesday, January 12, 2011 from 7:00 PM - 9:00 PM
&
Wednesday, January 19, 2011 from 1:00 PM - 3:00 PM
North Bellmore Public Library – 1551 Newbridge Rd.
Wednesday, January 26, 2011 from 7:00 PM - 9:00 PM
&
Thursday, February 3, 2011 from 1:00 PM - 3:00 PM
East Meadow Public Library – 1886 Front St.
Legislator Gonsalves will be holding property assessment grievance workshops for any homeowner who disagrees with the new tentative property tax assessment as shown on their Nassau County Property Tax Impact Disclosure Notice. By filing a Grievance Application for Correction of Property Tax Assessment during the formal grievance period from January 3rd through March 1st, 2011, a homeowner will have the opportunity to dispute the assessed value of their property. During the meetings homeowners will learn exactly how to fill out this simple application.
PHARM DROP
Residents over the age of 18 are urged to bring unwanted, unused or expired drugs to our
"Pharm Drop" where you can anonymously hand over pharmaceuticals for safe disposal.
Wed., Jan. 19th - North Bellmore Library - 1:00PM - 3:00PM
&
Thurs., Feb. 3rd - East Meadow Library - 1:00PM - 3:00PM
If you need more information, please call my office at 516-571-6213
or email me at: ngonsalves@nassaucountyny.gov