April 1, 2013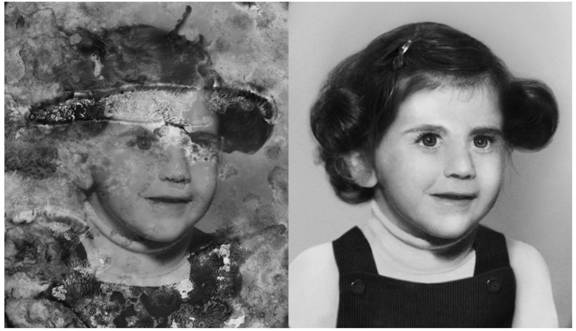 CARE-for-Sandy will be at Nassau Community College
to Help Families Recover Storm-Damaged Photos
Sunday, April 7th from 11:00 AM - 6:00 PM
Nassau Community College, One Education Drive, Garden City, NY 11530
On April 7th, CARE-for-Sandy (Cherished Albums Restoration Effort), an organization offering free scanning and volunteer restoration services for up to 50 Sandy-damaged photographs per family, will be coming to Nassau Community College (NCC) through the efforts of the Art Department's Professor Carolyn Monastra.
Professor Monastra, a member of the Nassau Community College Federation of Teachers (NCCFT), has been teaching at NCC for eight years. A native of Cleveland, Ohio, she has lived in Brooklyn for the past two decades.
Last year, while on sabbatical, Professor Monastra traveled the world photographing landscapes affected by climate change for a project she has called The Witness Tree.
After Hurricane Sandy, work on The Witness Tree took Professor Monastra to Staten Island. One day, as she was taking pictures, she saw two storm-damaged wedding photographs drying on a windshield. "They didn't belong to the man who rescued them," she said, "but he did have a damaged family photo of his own that I offered to take, scan, retouch, and restore for him. This got me
thinking that there must be other people with Sandy-damaged photos in need of restoration."
Professor Monastra's first impulse was to reach out to those people through NCC's Art Department, but then she discovered CARE-for-Sandy. Professor Monastra wrote to Ms. Lee Kelly, CARE-for- Sandy's founder, and the result was not only the upcoming event on April 7th. "Ten of our Photography and Computer Graphics classes," Professor Monastra explained, "have already 'adopted' previously scanned photos from other CARE-for-Sandy scanning events that they are currently retouching. I am hoping that some of these students will then continue to volunteer for the organization and 'adopt' and retouch some of the photos we get on April 7th. They're learning an invaluable lesson about using their skills to give back to the community."
The CARE-for-Sandy scanning event is free and open to the public
For more information go to CARE-for-Sandy's website: www.careforsandy.org