April 20, 2010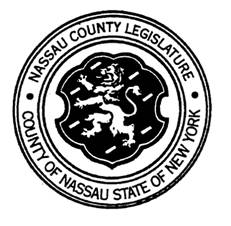 13th Legislative District Update
Nassau County is experiencing a budgetary crisis. Some of the problems are due to the current recession which has reduced the county revenues from sources such as sales tax receipts. However, much of the imbalance is a result of years of overspending and excessive borrowing. County Comptroller George Maragos recently issued the 2009 year end analysis stating that, "…the County had an operating structural budget deficit of $248.9 Million" in 2009. The structural deficit is the difference between recurring revenues and expenses.
The new Legislative Majority and the new County Executive are already taking measures to fix the fiscal mess we inherited. We must cut spending and stop turning to the taxpayers to fill budget gaps. I am proud of my vote to repeal the onerous Home Energy Tax. The repeal takes effect June 1st, which was the earliest effective date permitted by State law. I have also joined with County Executive Mangano to announce $49 Million in spending cuts to fill the gap in the 2010 budget. These cuts include $22 Million eliminated from the county payroll.
We are also exploring options to reform the broken assessment system. Last year, the county paid out over $117 Million in tax refunds due to erroneous assessments. The county borrowed $67.3 Million for last year's refunds, and the county's debt for tax refund payments is now a staggering $1.13 Billion. We will take action to finally begin reforming the assessment system in Nassau County.
In a time when so many have lost their jobs, we must also focus our attention on retaining and creating jobs. The county is exploring many ways to attract new businesses and keep existing businesses here in Nassau.
Please join my "E-Team" to receive messages and updates on our progress. To join, please visit my website at: www.nassaucountyny.gov/LD13 As always, please feel free to contact me to have your voice heard on the issues facing our county, or if there is any way I may be of assistance.