July 8, 2011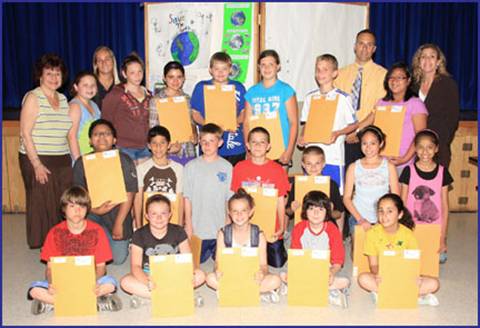 Legislator Gonsalves Attends Bowling Green PTA Awards Reception
Legislator Norma Gonsalves, the Alternate Deputy Presiding Officer of the Legislature, was delighted to attend the Bowling Green PTA reception recognizing winners and participants in the annual National PTA Reflections.
This year's theme was "Together We Can…" The categories included literature, visual arts, photography and musical composition.
"Each project demonstrated the creativity of the students and they are truly deserving of recognition. Their willingness to participate in Reflections speaks very highly of their outstanding efforts as well," said Gonsalves.
Pictured together with Legislator Gonsalves are Bowling Green students who participated in the 2011 National PTA Reflections, Principal Maria Ciarametaro, Assistant Principal Frank Lukaski and 5th Grade IA Alison Gallina.