September 12, 2012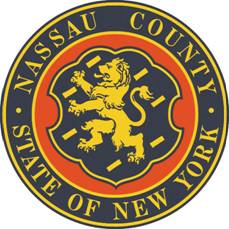 Legislator Gonsalves Announces Nassau Now Certified to
Administer Drug Overdose Prevention Program
Nassau County Legislator and Deputy Presiding Officer, Norma L. Gonsalves, is pleased to announce that Nassau County has become the first County in the State to have been granted certification from the New York State Department of Health to administer an Overdose Drug Prevention Program. The state certification enables the County to train employees and family members of at risk individuals in administering overdose reversal agents, known as Narcan or naloxone, to individuals who have ingested large amounts of narcotics and who are in a life threatening situation.
"I am extremely pleased that the Nassau County Office of Mental Health, Chemical Dependency and Developmental Disabilities has been granted this certification to operate an Opioid Overdose Program," said Legislator Gonsalves. "We have lost too many of our sons and daughters to drug overdoses that could have been prevented. Hopefully, this certification will be another resource to assist us with protecting our communities."
Overdose reversal agents are prescription medicines that reverse an overdose by blocking heroin (or other opioids) in the brain for 30 to 90 minutes. As part of the state certification, Nassau County will be provided with overdose reversal agents at no cost to residents. Beginning this week, substance abuse organizations, as well as governmental officials and at risk family members, will be eligible for training in administering the overdose reversal agents.
Legislator Gonsalves worked very closely with Dr. Vic Politi, Deputy County Executive of Public Safety, to secure this certification. Dr. Politi is now one of the program's Clinical Directors. "The heroin trail to opioid drugs has touched communities throughout Nassau County. Training Programs such as this may prevent overdoses and save lives," said Legislator Gonsalves, whose legislative district suffered seven overdose deaths in just the first four months of this year. "Now with state approval, the designated County services will begin to put the prevention program in place."