February 26, 2007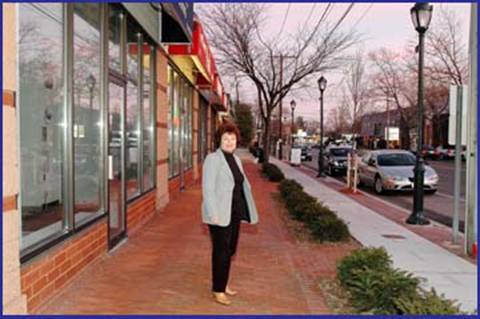 Legislator Gonsalves Announces Completion of North Merrick Streetscape Project
Nassau County Legislator Norma L. Gonsalves is very proud to unveil the newly "streetscaped" portions of Merrick Avenue and Jerusalem Avenue in the community of North Merrick and invites you to come and visit the area.
Almost three years ago, Legislator Gonsalves made a commitment to the residents and businesses in North Merrick by seeking the support of Nassau County to secure approval for a major "streetscaping" project beautifying some of the sidewalk areas on North Merrick's main thoroughfares. After much planning and utilizing financial resources, this mission has finally been accomplished.
Funded by Nassau County's Community Revitalization Program, portions of Merrick Avenue and Jerusalem Avenue in North Merrick have been "streetscaped" through the construction of new sidewalks with brick pavers, new plantings, quaint benches and decorative lamp posts.
The "streetscape" project was accomplished through a three-phase approach. The first phase spans the east and west sides of Merrick Avenue from Larkspur Avenue to Jerusalem Avenue, and the second phase extends from Old Mill Road to Orchard Street. The third phase streetscaped Jerusalem Avenue between William Street and Midian Street.
"Keeping my promise to the community of North Merrick was very important to me. Breaking ground on this project was delayed nearly two years so that I could secure the proper funding," said Legislator Gonsalves who is given a yearly budget allotment to put towards projects such as "streetscaping" for communities in her district. Legislator Gonsalves rolled over her 2005 budget allotment and combined it with her 2006 allotment in order to ensure that the project was designed and implemented in accordance with North Merrick's desires. The beautification of the area will not only add to the aesthetic and environmental appeal, but it will also showcase the local businesses. "Now the area has been enhanced by this streetscape project, I am looking forward to streetscaping another section in my district," said Legislator Gonsalves.
Demolition of the old sidewalk began in September 2006 and was recently completed in December. The project was completed by Stasi Brothers Construction Company under the supervision of Legislator Gonsalves.