February 5, 2009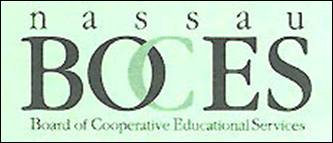 Nassau BOCES Referendum
When it comes to:
special education, career training,
alternative schools, technology education,
teacher training and cost-effective services …
It's Nassau BOCES on the Ballot:
Borrowing $16.25 million to fund the purchase of
One Merrick Avenue, Westbury, NY
and up to $2 million for debt service fees.
Referendum approval will save school districts
an estimated $20 million.
At this centrally located building, Nassau BOCES will support
the county's 56 school districts in everything from state test preparation
and technology training to curriculum enhancements in math and science.
The building will also serve as a center for teaching and learning
for more than 17,000 teachers and school personnel.
Vote between 11 a.m. and 8 p.m. on Tuesday, Feb. 10, 2009
at any of the following sites:
Nassau BOCES Administrative Center, 71 Clinton Rd., Garden City
Greenvale Center, 21 Chestnut St., Greenvale
Eagle Avenue Middle School, 307 Eagle Ave., West Hempstead
Jerusalem Avenue Elementary School, 2351 Jerusalem Ave., North Bellmore
Joseph M. Barry Career & Technical Education Center, 1196 Prospect Ave., Westbury
Rosemary Kennedy Center, 2850 N. Jerusalem Road, Wantagh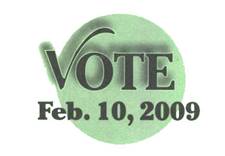 To learn more about the referendum, visit www.nassauboces.org/referendum
or call the Office of Information at 516-396-2208