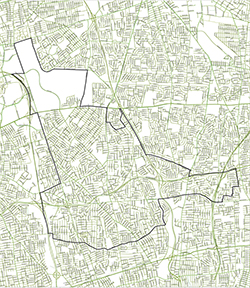 Biography:
NORMA L. GONSALVES was elected in 1997, 1999, 2001, 2005, 2007, 2009, 2011 and again in 2013 to represent the 13th Legislative District which includes the communities of East Meadow, North Bellmore, North Merrick, North Wantagh and portions of Seaford.
Mrs. Gonsalves serves as the Presiding Officer of the Legislature, the Chair of the Rules Committee, Vice Chair for the Budget Review Committee, and as a member of the Minority Affairs Committee.
Mrs. Gonsalves is the Project Director for Crime Watch and Civilian Patrol and serves as a Delegate to CEMCO from the Wenwood Oaks Civic Association. She is a member of the East Meadow Chamber of Commerce; the Edward J. Speno Lodge #2568 Order Sons of Italy in America; and the Kiwanis Club of East Meadow. Mrs. Gonsalves is the Founder and Immediate Past President of the Council of East Meadow Community Organizations (CEMCO). She is also a graduate of the Nassau County Citizens Police Academy. She is a former spokesperson for the Nassau County Correctional Facility Advisory Committee and a former member of the Town of Hempstead Solid Waste Advisory Committee. She also served as Chairperson of the East Meadow Bicentennial Committee, former PTA Units President and PTA Council President and former UFT Executive Board Chapter Member.
Mrs. Gonsalves was recently honored by Nassau University Medical Center as the recipient of its "Heroes in Health" award. She is also the proud recipient of "The Kiwanis Pediatric Trauma Center (KPTC) Foundation Fellow Award" from the New York District of Kiwanis International and "The Diamond Anton J. Kaiser Foundation Fellow" Award from the Kiwanis Club of East Meadow. She also recently was awarded the Kiwanis K-Kids "Outstanding K-Kids Kiwanis Advisor" Award by the K-Kids of Bowling Green Elementary School. Other honors include: "The 2002 Golden Heart" Award from the Association for Children for the Enforcement of Support (ACES) for her advocacy on behalf of children; the Council of East Meadow Community Organizations honored her at its 2001 25th anniversary ceremony; she was also the recipient of the 1999 Woman of the Year Award from the East Meadow Chamber of Commerce; the 1998 Woman of Distinction Award from the New York State Senate; the Newsday 1992 Volunteer Award; and she was named 1976 Woman of the Year as Bicentennial Chairperson by the East Meadow Chamber of Commerce.
Mrs. Gonsalves received her Bachelor of Arts degree in History from St. Joseph's College for Women and received her Master of Arts degree from Hunter College and Brooklyn College. Mrs. Gonsalves was an educator for 25 years in the New York City School System.
Mrs. Gonsalves resides in East Meadow with her husband, John, and they are the proud parents of three children, three grandsons and a granddaughter.