February 4, 2010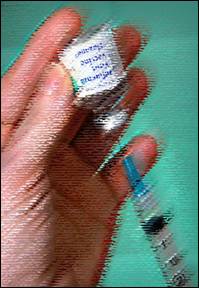 Legislator Dunne Announces Free H1N1
Flu Vaccine Distribution Coming to Levittown
Saturday, February 20, 2010 • 9:00 AM to 1:00 PM
Levittown Public Library
1 Bluegrass Lane, Levittown, NY 11756
Nassau County Legislators Dennis Dunne, Sr. and Joseph V. Belesi will be hosting an H1N1 Vaccine Distribution for all who are interested in receiving a swine flu vaccination. This program is sponsored by the Nassau County Department of Health in partnership with Nassau University Medical Center.
All shots will be administered by nurses from Nassau University Medical Center. Physicians and paramedics will be available as needed. Participants do not need to call ahead for an appointment. There are no food or activity restrictions necessary before receiving the vaccination. Legislator Dunne encourages all residents to receive the swine flu vaccine.
If you have any questions, please do not hesitate to contact Legislator Dunne's Office at 516-571-6215.