June 25, 2013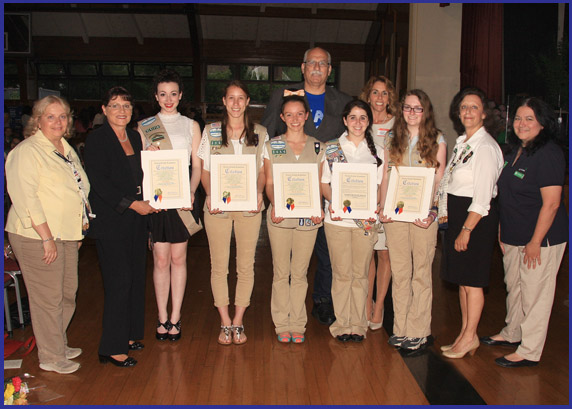 Legislator Dunne Presents Gold Award Winners with Legislative Citations
Legislator Dennis Dunne, Sr. thoroughly enjoyed the Seaford/Wantagh Association of Girl Scouts' Annual Awards Ceremony where he presented Gold Award recipients with citations in recognition of their outstanding achievement.
Pictured from Left to Right are Jacquline Ciapas, Nassau County Clerk Maureen O'Connell, Gold Award Recipients Kara Arena, Elena Igoe, Brenna Kenney, Elizabeth Mastellone, and Kiera Deller, Mary VandenHeuvel, and Janine Dagger.
Standing behind the recipients are Legislator Dunne and Heidi Felix.