June 27, 2013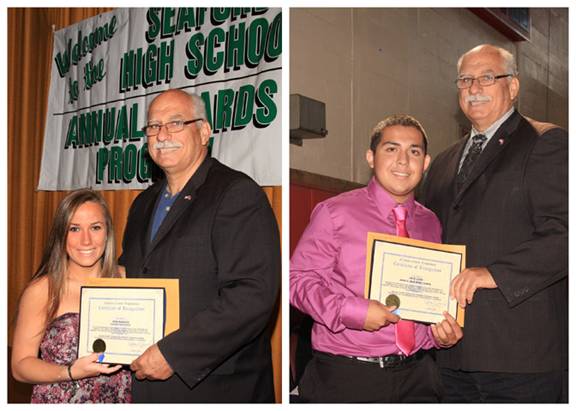 Legislator Dunne Presents Citizenship Awards to Local Students
Nassau County Legislator Dennis Dunne, Sr. was pleased to present local students with his Citizenship Award during their school's awards ceremony.
Shown in photo, top left: Legislator Dunne presents Seaford High School senior Erin Burdick her Citizenship Award.
Shown in photo, top right: Legislator Dunne presents Jonas E. Salk Middle School student Jack Lugo his Citizenship Award at the school's Moving Up Day Ceremony.