September 14, 2011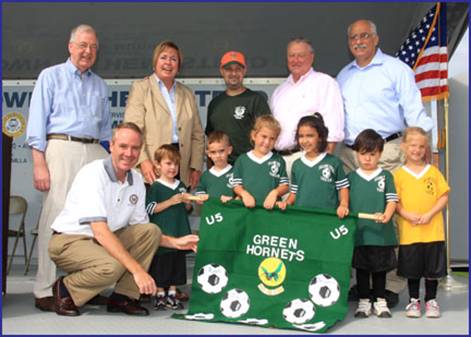 Legislator Dunne Attends Island Trees Soccer Opening Ceremony
Nassau County Legislator Dennis Dunne, Sr. proudly attended the recent Opening Day Ceremonies of Island Trees Soccer Club the Green Hornets at Stokes School in Levittown.
Shown in photo, back row, left to right: New York State Senator Kemp Hannon, Town of Hempstead Supervisor Kate Murray, Coach Chris Sivillo, Kevin Regan and Legislator Dunne.
Front row, left to right: Town of Hempstead Receiver of Taxes Don Clavin along with Island Trees soccer players Ryan Sivillo, Max Brock, Meghan Wetzel, Jeyda Sefket, Philip Pirozzi and Leah Emery.