December 9, 2013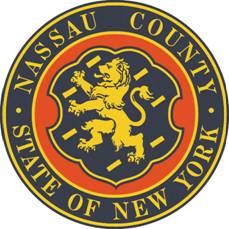 NYS Hurricane Sandy Assessment Relief Program
I would like to bring to your attention that Nassau County has opted into the New York State Hurricane Sandy Assessment Relief Program. This is a state program to offer property tax savings to homeowners whose homes suffered a decrease in value resulting from Superstorm Sandy. Please note that the deadline to apply is January 21, 2014.
Through this program, Nassau County will adjust, retroactively, the property assessment to account for losses in value due to Sandy for the 2012/2013 and 2013/2014 tax years. Eligible homeowners will receive either a check reimbursing them for taxes already paid or a credit on taxes yet to be paid.
Property owners whose real property suffered damage because of Sandy must submit two forms: A "Property Damage Review Form" and a cost-breakdown of damage completed by a licensed contractor or insurance company.
The amount of a tax refund, credit or assessment reduction will depend upon the Federal Emergency Management Agency's (FEMA) damage assessment determination and/or inspections that were conducted by the Department of Assessment based on bills paid to licensed contractors or paid homeowner insurance claims.
If residents have additional cost information that was not submitted with their original application, it should be submitted to the Department of Assessment immediately at 240 Old Country Road in Mineola. Homeowners who have yet to report structural damages caused by Superstorm Sandy may be asked to submit "A Property Damage Review Form" that is being prepared by the New York State Office of Real Property Tax Services (ORPTS). Homeowners who previously filed a "Property Damage Review Form" with the Nassau County Department of Assessment will not have to resubmit any additional paperwork unless asked to do so by the County.