May 13, 2008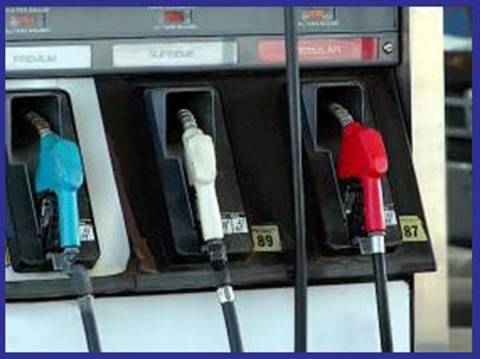 Legislator Dunne Eliminate County Gasoline Tax this Summer!
Republicans try for 3rd Time to Cut County Gas Tax Give Residents a Break!
Join with Federal and State Proposals to Cut Gas Tax from Memorial Day to Labor Day
Legislator Dennis Dunne, Sr., and the members of the Republican caucus in the Nassau County Legislature have once again introduced legislation calling for relief from rising gasoline prices. Legislator Dunne has introduced a bill seeking to eliminate the county gas tax from Memorial Day to Labor Day this summer.
In conjunction with New York State Senators Chuck Fuschillo and Kemp Hannon as well as New York State Assemblymen Rob Walker and David McDonough's bill to provide relief from the state gasoline tax, Legislator Dunne's elimination of the county gas tax will make a tremendous impact on drivers' wallets.
"Unfortunately, the price for a gallon of gas has now surpassed $4. Our residents are truly starting to feel the impact of the increased oil prices both at the pump and with other purchases as businesses pass on the higher costs to the consumers. We live in a suburban area where we rely on our cars to go everywhere; to the grocery store, to the parks, to work – and even to the train station. The elimination of the gas tax will provide some much-needed relief during the heavy driving season, " said Legislator Dunne.
Here's how it works - if the base rate for a gallon of gas is $3.00, the taxes currently include: $.18 per gallon for federal tax, $.32 per gallon for New York State tax and 4.25% per dollar (or approx $.13 per gallon) for Nassau County tax. Elimination of all 3 taxes would save a driver up to $.63 per gallon of gas, and even more as the base price of gasoline continues to rise. On a 15 gallon tank, a driver can save up to $9.45 or more, every time he or she fills up. For a 2-car household, that's over $18.90 per week or $265 for the summer!
The Republicans sought to introduce similar legislation in both 2006 and 2007, but were blocked by the 10 member Democrat majority on the Legislature. On both previous attempts, the Presiding Officer refused to place the proposal on the legislative calendar for a vote.
The Legislation was submitted on May 12, 2008. The legislators await the passage of the New York State bill through the state Assembly so the county's bill can be placed on the calendar for a vote as soon as possible.