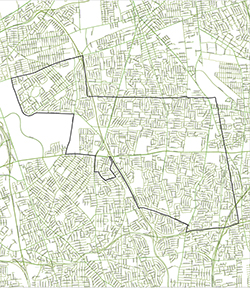 Biography:
Dennis Dunne, Sr., a Republican, was the first elected representative of the 15th Legislative district in the new Nassau County Legislature. The 15th District encompasses the communities of Levittown, Westbury and portions of East Meadow, Bethpage, Wantagh and Seaford. Legislator Dunne was re-elected in 1997, 1999, 2001, 2003, 2005, 2007, 2009, 2011 and again in 2013.
Legislator Dunne serves as Chair of the Public Safety Committee, Vice Chair of the Veterans & Senior Affairs, and the Planning, Development and the Environment Committees, and serves as a member on the Minority Affairs Committee and the Rules Committee.
Legislator Dunne serves as President of the Levittown/Island Trees Veterans Council and is President of the Marine Corps Coordinating Council. He is a member of the American Legion, V.F.W., the Disabled American Veterans, the Ancient Order of Hibernians, the Lions Club, the Knights of Columbus, the Kiwanis Club and the Levittown Chamber of Commerce. Legislator Dunne is the former Chair of the Nassau County Executive's Veterans Advisory Committee. He served as Co-Chair for the 40th and 50th Anniversaries of Levittown.
Legislator Dunne is the former Director of the Nassau County Veterans Agency. He received his Associate of Arts degree from Nassau Community College in 1975 and his Bachelor of Arts degree from Hofstra University in 1979.
Legislator Dunne resides in Levittown. He has two children, Dennis Jr. and Joleene and two grandchildren, Tyler and Sydney Nicole.