American Legion Awards Night
The American Legion Awards night was held this year at the Charles Wagner Post 421 in Hicksville. Awards were presented to Police Officers from both the 2nd and 8th precincts, covering areas in the Town of Oyster Bay ranging from the Hamlet of Oyster Bay, through Jericho, Syosset, Plainview, Old Bethpage, Bethpage and Hicksville and other areas. Legislator Judy Jacobs stated, "It is always an opportunity to recognize the wonderful job these dedicated police officers do for all of us."
(bottom left) Pictured, left to right, are: Town of Oyster Bay Councilwoman Rebecca Alesia, Town of Oyster Bay Supervisor John Venditto, Honoree 2nd Pct P.O.Dennis Kelly, Honoree 2nd Pct P.O. Brian McLaughlin, Legsialator Rose Walker, Honoree 8th Pct P.O. Michael Bjornstae, Legislator Judy Jacobs, American Legion Post #421 Commander Charles Rockwood, Honoree 2nd Pct P.O. Alan Seffrens, Nassau County Police Commissioner Lawrence Mulvey and New York State Assemblyman Michael Montesano.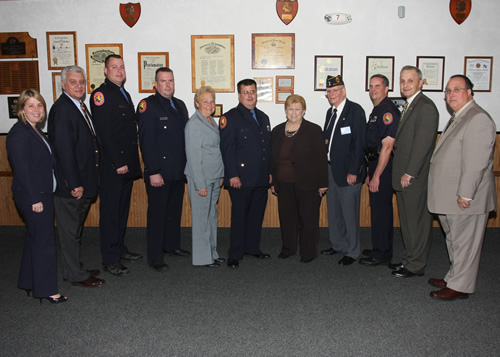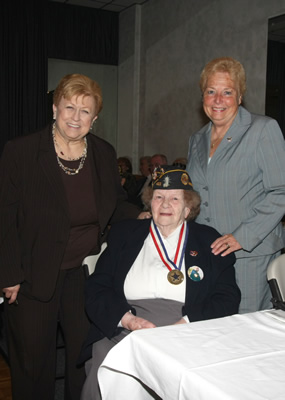 (top right) Nassau County Legislators Judy Jacobs (left) and Rose Walker (right) took great pleasure in saying
thank you and honoring Arlene Howard of the American Legion and the VFW. (seated)