Annual Syosset Board of Education Breakfast
Legislator Judy Jacobs (D-Woodbury) attended the annual Syosset Board of Education breakfast at South Woods Middle School on Thursday April 29th. The upcoming school budget was discussed. State Senator Carl Marcellino and State Assemblyman Chuck Lavine, joined many leaders of the community and sports community, in addition to the police who joined the school board and Superintendent of Schools to participate in the annual discussion.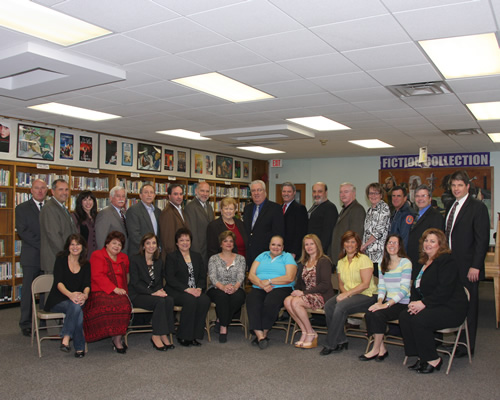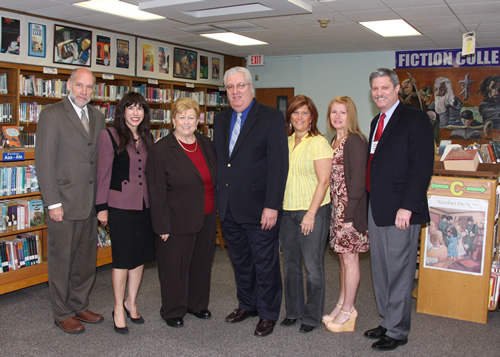 Pictured left to right are Deputy Superintendent of Schools Dr. Jeffrey Streitman, Superintendent of School Dr. Carole Hankin,
Legislator Judy Jacobs, State Senator Carl Marcellino, President of Syosset Council of PTAs' Susan Parker,
Vice President of Syosset Board Of Education April Neuendorf, and President of the Board of Education Dr. Marc Herman.