Eagle Scout Jacob Zipkin Honored
Nassau County Legislator Judy Jacobs, (D-Woodbury) presented Eagle Scout Jacob Zipkin of Troop 170 with a proclamation at the dedication ceremony of a memorial garden at Plainview Hospital. For this Eagle Scout project, Jacob created the beautiful memorial garden including a granite stone inscribed with the names of employees at the Plainview Hospital that have passed.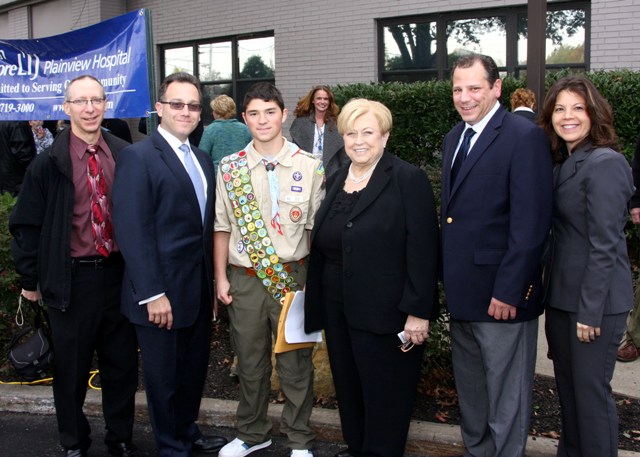 Shown left to right; Michael Zipkin; Michael Fener, CEO, Plainview Hospital;
Jacob Zipkin; Legislator Jacobs; NYS Assemblyman Andrew Raia; Susan Zipkin.