Jacobs Attends Seniors Helping Seniors Picnic
Nassau County Legislator Judy Jacobs, (D-Woodbury) attended the annual Seniors Helping Seniors picnic in the Plainview/Old Bethpage Community Park. Senior members from the general community, Atria Residential Living, and Somerset Gardens Assisted Living enjoyed delicious food, continuous wonderful music and a lot of fun. "A good time was enjoyed by all who attended," said Jacobs.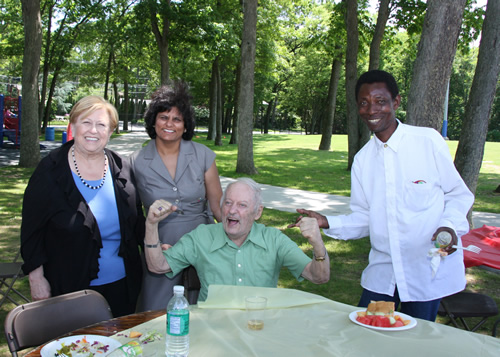 Legislator Judy Jacobs; Reema Nerola, Picnic Hostess and Director; an exuberant attendee; a wonderful assistant.