Legislator Jacobs Supports Red Cross Swim-A-Cross
Nassau County Legislator Judy Jacobs (D-Woodbury) stopped by to say hello to the volunteers and community residents on Saturday, July 24th, at Centre Island Beach. The 21st annual swim a cross took place and many attended in spite of the close to 100 degree weather. "Live music was playing, gifts were given out, refreshments provided and, most importantly, money was raised for the wonderful work the Red Cross does. Every time we read of fires, accidents, homeless situations, you are almost guaranteed to read about what the Red Cross is doing to help people regain control of their lives. It is such a special group which does so much for so many, " stated Jacobs.
(below, left) Legislator Judy Jacobs stopped to give a warm welcome to Bob Keller, the gentleman who began the swim a cross 21 years ago.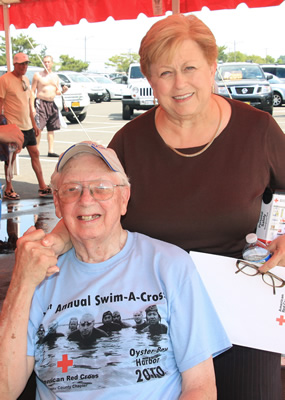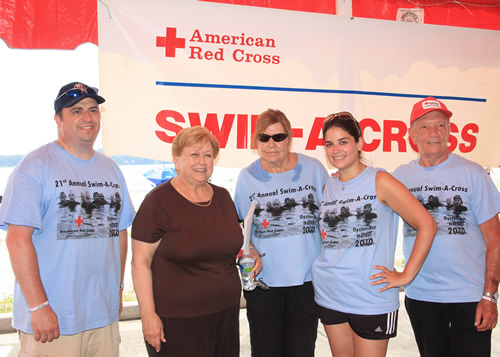 (above, right) Legislator Judy Jacobs had wonderful words of praise for the efforts of all the volunteers. Pictured with Jacobs, second from left, are, left to right, Sam Kille, Margaret Bullwinkel, Melissa Ingberg, and Dom Regina