8th Annual Relay for Life at Plainview/Old Bethpage Middle School
The 8th annual Relay for Life was held at the Plainview/Old Bethpage Middle School on Saturday evening, June 11th. Hundreds appeared, including Mattlin Junior High School Singers who joined with the Stratford Road Kindergarteners to sing God Bless America. The kindergarten children signed the song while the Mattlin students sang. Jacobs said, It was a very moving event, and always is. A time of reflection and hope."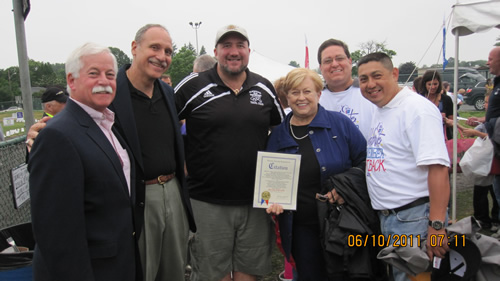 NYS Assemblyman Chuck Lavine (D-Glen Cove), Deputy Assistant Superintendant Art Jonas;
POB School Board President Gary Bettan, Nassau County Legislator Judy Jacobs (D-Woodbury0,
POB Water Commissioner Andy Bader and POB School Board Trustee Angel Cepada.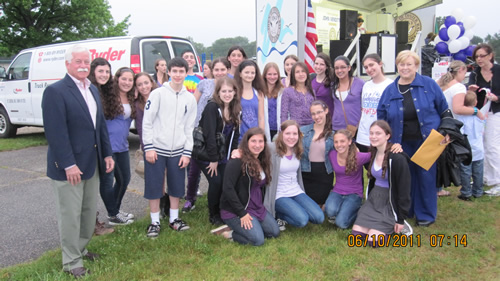 Legislator Jacobs and participants of the Relay for Life