Board of Education Honored
Nassau County Legislator Judy Jacobs, (D-Woodbury) honored the Plainview- Old Bethpage Central School District Board of Education on Monday, October 31.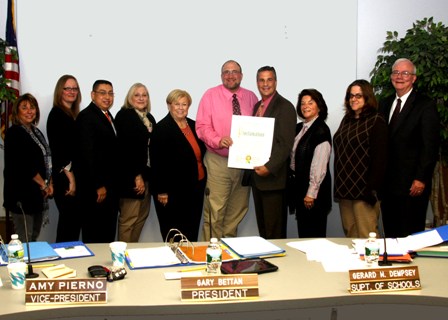 Gary Bettan, President; Amy Pierno, Vice-President; Debbie Bernstein; Angel Cepeda; Ginger Lieberman; Emily Schulman;
Gerard Dempsey, Superintendent of Schools; Evy Rothman; Leg. Jacobs; Town Councilman Muscarella.