Center for Developmental Disabilities Graduates Honored
The Center for Developmental Disabilities held its' graduating ceremonies on June 17th. Nassau County Legislator Judy Jacobs said, "This wonderful facility is located on South Woods Road and truly performs miracles for the young people who attend. Laughter, compassion and caring fill the halls whenever I have visited; and yet phenomenal work is done to prepare the students for the adult world."
Below, left to right, are Executive Director Nick Boba, Legislator Judy Jacobs, Student Gary Ostrove, and Director Patrick Barry.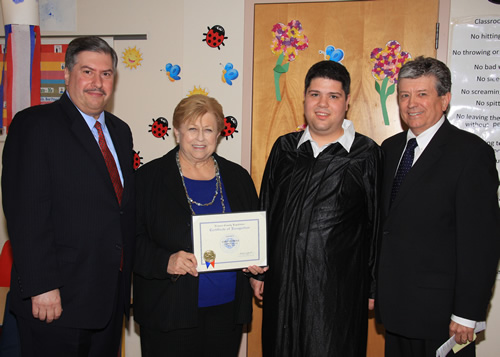 Below, left to right: are Executive Director Nick Boda, Legislator Judy Jacobs, Student James Castillo, and Director Patrick Barry