Doubleday Babcock Senior Center Flea Market Held
Nassau County Legislator Judy Jacobs (D-Woodbury) visited the Oyster Bay Doubleday/Babcock Center where a flea market was held over the weekend from July 16th through the 18th. Many items were on display for sale and Oyster Bay residents seemed to be enjoying shopping and browsing.
(below, left) Nassau County Legislator Judy Jacobs and Madeline Di Lorenzo enjoy looking at a purchase which Ms. Di Lorenzo is about to buy.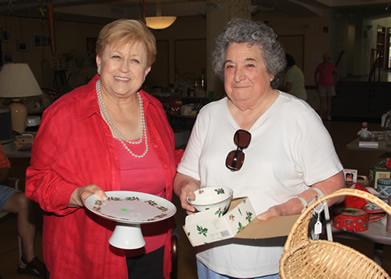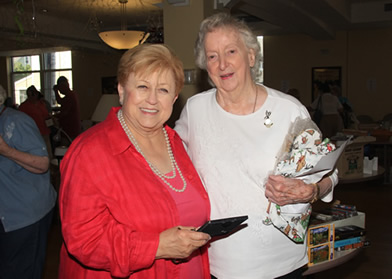 (above, right) Betty Mason of Syosset, a long time friend of Legislator Judy Jacobs, stopped to chat and both admired the bargains which appeared on every table. Ms. Mason presented the Legislator with a small glass piece of a lighthouse from Long Island. Judy Jacobs said, " I will display this proudly on my desk. It just seems to represent the wonderful island we live on and the water which surrounds us."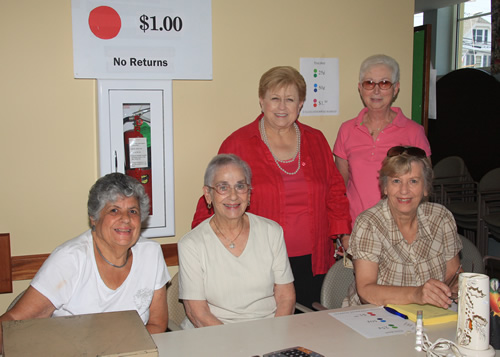 Nassau County Legislator Judy Jacobs (D-Woodbury) stopped to say thank you to volunteers Sarah Ribando,
Lee Hillman, Barbara McQuade and Rose Ann Moore.