Legislator Jacobs Helps Syosset Hospital Prepare For The Holidays
Legislator Judy Jacobs (D-Woodbury) joined in at Syosset Hospital's tree trimming celebration recently to help ring in the holidays.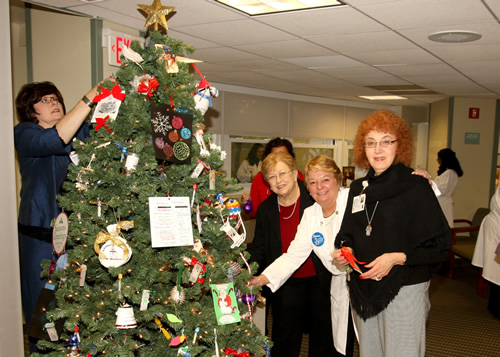 Legislator Judy Jacobs added her special touch to decorating the Christmas Tree at Syosset Hospital's tree trimming event. She enjoyed meeting with the Gail Reilly, in charge of patient relations; Jeani Beard, in charge of community relations; Michael Fenner, the hospital's Executive Director and the many staff members who always do a fine job preparing the hospital for the holiday season.
"It was a very nice event," Legislator Jacobs said. "Each of the decorations were so cleverly made by the staff from each of the departments in the hospital. Homemade decorations are special and mean so much and they are really fun to look at."