LI Bus Privatization "People's Hearing"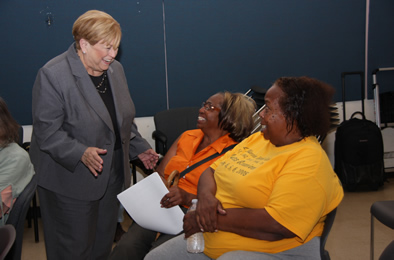 Nassau County Legislator Judy Jacobs (D-Woodbury) attended "The People's Hearing" on the situation with the elimination of L.I. Bus/Privatization of Same. Jacobs was joined by other Legislators in expressing their concerns to the 200 + crowd. She said, "This is a grave concern. Privatization starts out with great promises good for one year and then, afterwards, history shows that rates are raised and routes cut. This could be disastrous for our already decimated Able Ride service." She urged people to write to the Tri State Transportation Campaign at 350 West 31st Street, Suite 802, New York, NY 10001.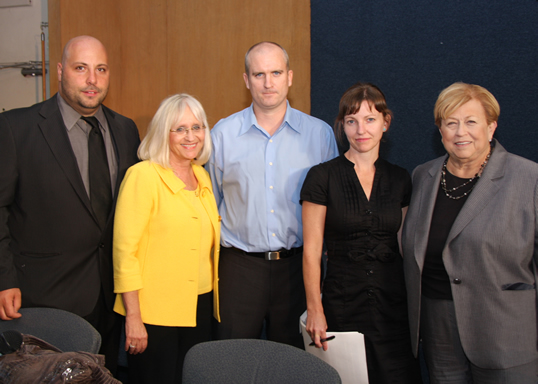 (L toR) Executive Director of Vision Long Island Eric Alexander, Legislator Judi Bosworth,
Long Island Coordinator Ryan Lynch and Executive Director Kate Slevin of the Tri-State Transportation Campaign, Leg. Jacobs.