Plainview-Old Bethpage/JFK Seniors Honored at Awards Night
Legislator Judy Jacobs, (D-Woodbury) attended the Plainview-Old Bethpage/JFK Senior Awards Night and Monday, June 13th. "I am honored to present such outstanding seniors with these well deserved awards," Jacobs said.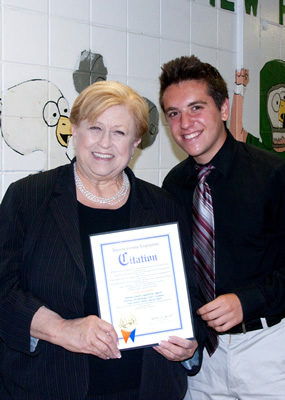 Legislator Jacobs and Jake Gillman, recipient of the Legislative Award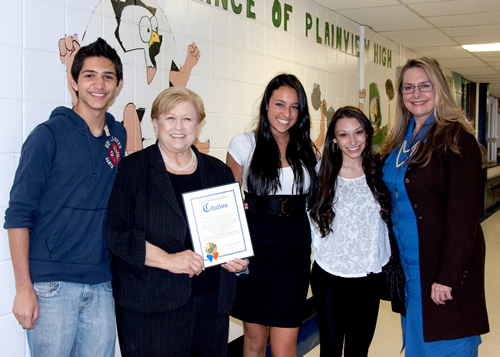 Bobby Naudar; Legislator Jacobs; Diana Marinaccio; Rebecca Breier; Christina Visbal, Spanish teacher.