Ribbon Cutting Ceremony for New Plainview Hospital Hyperbaric/Wound Center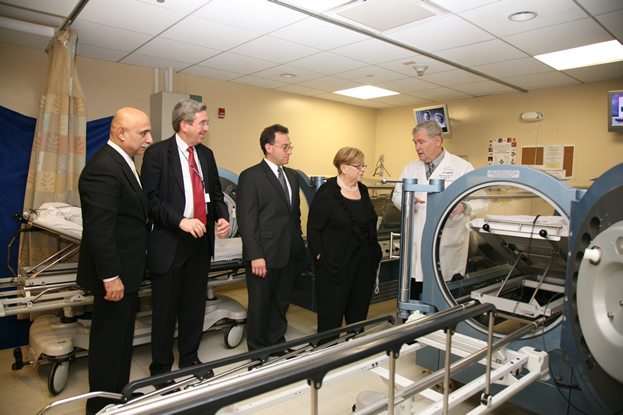 Nassau County Legislator Judy Jacobs (D-Woodbury), who is also the Director of Community Relations for North Shore/LIJ Health System, attended the ribbon cutting ceremony at the Hyperbaric/Wound Center located at Plainview Hospital. The facility is now completed and a more patient examination rooms are located there and another hyperbaric chamber has been added.
Jacobs said, "It was interesting and comforting to see the state of the art wound care facility located at Plainview Hospital.
The Doctors, nurses and staff, in general, were so brilliant and well informed and caring. I wish them well."