Plainview Water District's Plant No. 3 Ribbon Cutting Ceremony
Nassau County Legislator Judy Jacobs, (D-Woodbury) attended the Plainview Water District's ribbon cutting ceremony in celebration of the reopening of Plant No. 3. Despite it being out of service since 2001, Plant No. 3 remains a very vital and valuable resource to the District. It will be of great benefit to the district as it will not only help maintain proper water pressure in the western portions of the District, but it will provide relief to other heavily used well sites.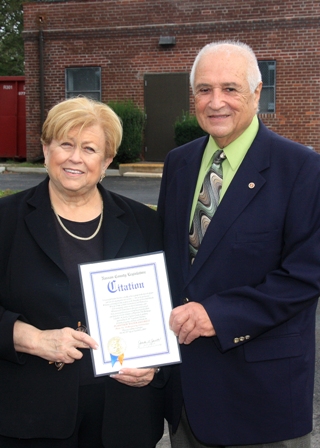 Legislator Judy Jacobs presents a citation to Plainview Water District Commissioner, Ed Shulroff.