Shomrim Society Honors NCPD Lt. Gary Shapiro
Nassau County Legislator Judy Jacobs, (D-Woodbury) was privileged to attend the annual Nassau County Shomrim Society Breakfast on November 6th at the Great Neck Synagogue. Lieutenant Gary Shapiro was honored this year's Man of the Year for 2011.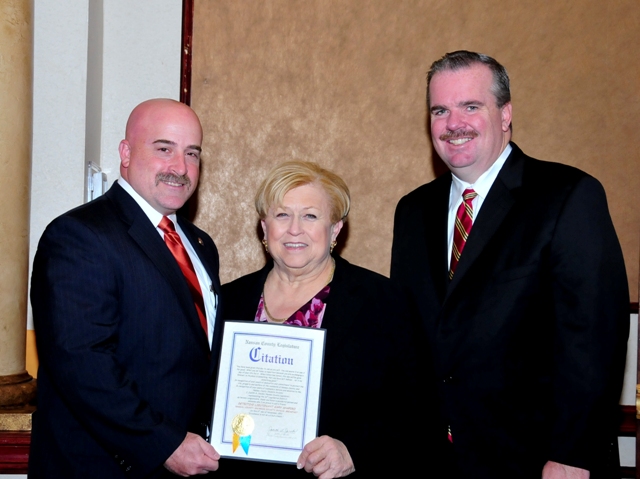 Lt. Gary Shapiro; Leg. Jacobs; Acting Nassau County Police Commissioner, Thomas Krumpter.