January 7, 2013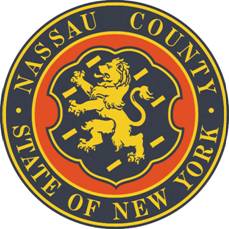 Legislator Ford Reminds Small Businesses To Use Hurricane Sandy Recovery Resources
As small businesses continue their struggle to rebuild following devastating losses from Hurricane Sandy, Legislator Ford, along with Nassau County Executive Edward P. Mangano, urges business owners to utilize the programs and resources that are available to get back on their feet. Immediately following Hurricane Sandy, County Executive Mangano directed the Nassau County Industrial Development Agency (NCIDA) to establish a Business Recovery Center to help businesses get up and running.
County Executive Mangano stated, "There are many resources available to businesses impacted by Hurricane Sandy. My administration is doing everything possible to help small businesses rebuild in Nassau County as they are the backbone of our economy."
The Business Recovery Center offers affected businesses a sales tax exemption on the purchase of any furniture, fixtures, equipment, machinery, computers and building material that is necessary to ensure the businesses can reopen. Thus far, more than $1.5 million in exemptions have been issued by the NCIDA.
Approximately 20 volunteers are available to respond to inquiries relating to economic development issues. The responders are from Hofstra University, JP Morgan Chase, TD Bank and Deloitte and thus far, they have handled more than 500 inquiries to the Business Recovery Center.
The 24-hour Business Recovery Center has a dedicated Hotline staffed by economic development representatives. The number is (516) 571-1745. In addition, all federal, state and local business recovery resources can be accessed at: www.nassaubackinbusiness.org. The County IDA has also established a dedicated email address where questions can be addressed by economic development professionals – LEADs@NassauIDA.org.
Other resources that are available to assist local businesses are:
The U.S. Small Business Administration (SBA) has low-interest loans available for businesses and most private nonprofits for up to $2 million dollars for physical property losses. Small businesses and most private nonprofit organizations can also apply for economic injury loans for up to $2 million. Interested businesses can apply at any of the State/FEMA Disaster Recovery Centers, SBA Business Recovery Centers, online at:https://disasterloan.sba.gov/elaor contact the SBA at1-800-659-2955.
The National Grid Hurricane Sandy Relief Program provides grants up to $250,000 to National Grid commercial, industrial or multi-family residential gas customers that were impacted by Hurricane Sandy. Eligible customers can use program funds for energy infrastructure repairs or replacement, rehabilitation of buildings, and costs associated with replacement of machinery or equipment necessary for the operation of the businesses. Funding consideration will be based on documented financial need and impact to the community. To determine eligibility and for additional information, customers should contact National Grid at1-855-496-9359.