March 15, 2010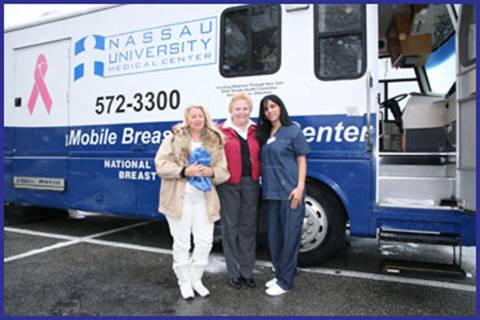 NUMC Mobile Mammography Van Comes to Hicksville
Nassau County Legislator Rose Marie Walker was pleased to bring the Nassau University Medical Center Mammography Van to Cantiague Park in Hicksville to provide breast cancer screenings for community residents.
The screenings included a breast examination by a registered nurse, a mammography and instructions for breast self-examination. "The best tools in the fight against breast cancer are education and early detection." says Legislator Walker.
Shown in photo, left to right: Helen Hueppi; Legislator Walker and NUMC Mammography Van Technician Anna Marie Ruiz.