March 16, 2012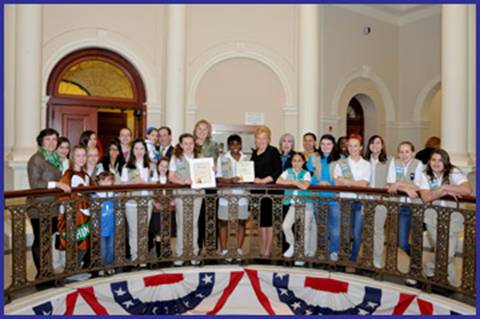 Legislator Walker Celebrates 100 Years of Girl Scouting
Nassau County Legislator Rose Marie Walker along with Legislator Denise Ford presented Legislative Citations to Nassau County Girl Scouts in honor of their 100th Anniversary.
As part of the celebration, Legislator Walker and Legislator Ford were both inducted as the first Honorary Nassau County Violet Leaders.
Also present was Donna Ceravolo, CEO/Executive Director of Girl Scouts and Diane M. McFarlane, Esq, President and Chief Volunteer Officer of Girl Scouts. The group was joined by members of the Daisies & Girl Scouts.