May 13, 2013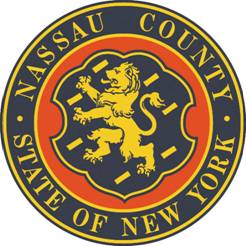 Mangano and Gonsalves to Host Drug Overdose Prevention Seminar
Providing Free Overdose Reversal Kits to Participants
Nassau County Executive Edward P. Mangano and Legislative Presiding Officer Norma Gonsalves invite residents to a free Drug Overdose Prevention Seminar that teaches non-medically trained residents how to save a live by administering an antidote – Naloxone or Narcan - which reverses the effects of a fatal overdose of prescription drugs or heroin. Residents, age 18+, who attend the 90 minute forum, will obtain a free life-saving Narcan kit provided by the New York State Health Department. Narcan reverses the potentially deadly effects of Heroin and prescription painkillers, such as Oxycontin and Vicodin, on the body's respiratory system.
County Executive Mangano stated, "My administration's drug-prevention efforts focus primarily on Education, Awareness and Enforcement. Together with schools, community groups, treatment facilities and the public, we are waging a war on drugs. With Narcan training programs successfully operating in at least 16 states across the nation, Nassau County is the first county in New York State to teach residents who have no medical training to administer this lifesaving antidote to those suffering from a prescription drug or heroin overdose. With too many young people falling victim to drug addiction, we must do all that we can to save their lives and put them on the road to recovery so that they can lead normal and productive lives."
Statistics indicate that the number of heroin and prescription drug-related deaths in Nassau County decreased from 2011 to 2012, while heroin deaths increased year-to-year in Suffolk County. Medical experts praise Nassau County's Narcan training, along with the Mangano administration's Education, Awareness and Enforcement efforts, as a reason for the decline. In 2012, Nassau County trained over 430 residents on how to administer Narcan and disseminated free kits.
Legislator Gonsalves added, "Kids are dying from abuse of prescription painkillers far too often and we are stepping up our efforts to warn them of the dangers of misusing drugs, even those given to them by a doctor."
The next Nassau County Drug Overdose Prevention Seminar will be held on May 15th from 7:00 pm to 9:00 pm
at the Morrelly Homeland Security Center, located at 510 Grumman Road West in Bethpage.
Residents must pre-register by contacting Eden Laikin at elaikin@nassaucountyny.gov or (516) 571-6105. In 2006, the State of New York removed liability from a person who administers Narcan in an attempt to save a life.