June 9, 2010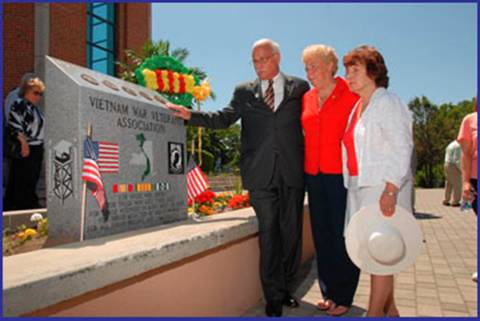 Rose Marie Walker Joins Fellow Legislators at Veterans Remembrance Service
On Sunday, May 30th, Legislator Rose Marie Walker joined fellow Nassau County Legislators Joseph Belesi and Norma Gonsalves at the United Veterans Organization Annual Memorial Day Remembrance Service held at Veterans Memorial Plaza in Eisenhower Park to remember those who gave the ultimate sacrifice.
Shown in top photograph, left to right: Legislator Joseph Belesi, Legislator Walker and Legislator Norma Gonsalves.
Shown in photo, below left: Members of the U.S. Marine Corps Color Guard. Shown in photo, below right: The Nassau County Police Pipe Band.